---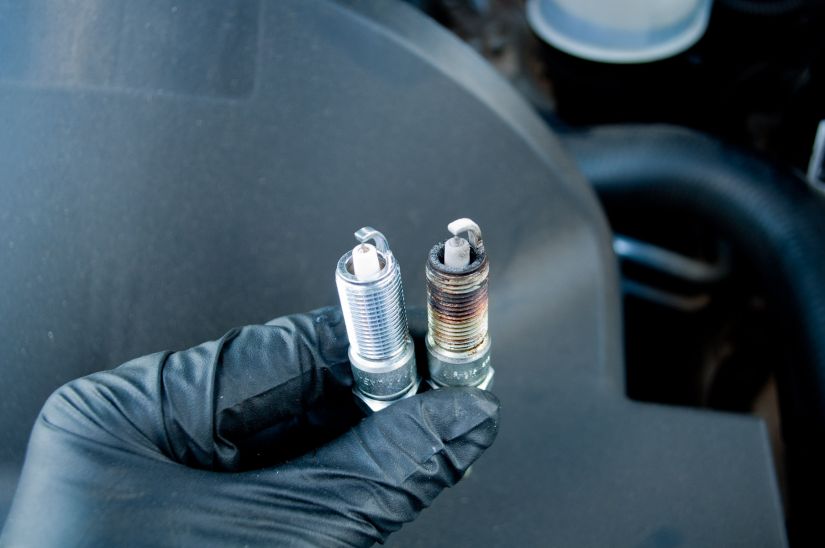 A quick how-to on changing the 6.1L Hemi spark plugs. I used NGK LZTR5AGP which are pretty much the factory equivalent. The 6.1 Hemi takes two spark plugs per cylinder, so make sure you pick up 16 spark plugs. A swivel socket attachment helps a lot to do the back plugs.
You can unplug the battery for the job (I didn't as its not a huge deal on these rigs). Pull off the acoustic covers off the top of the heads. They are held on by rubber grommets, just pull up by the edges gently and it will pop off.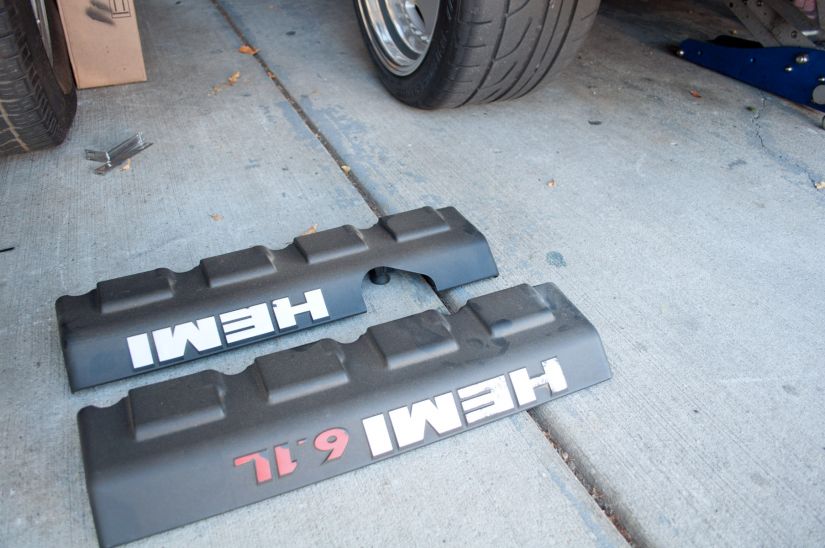 After the covers were off I prepped the tools that I used to get the coil packs off.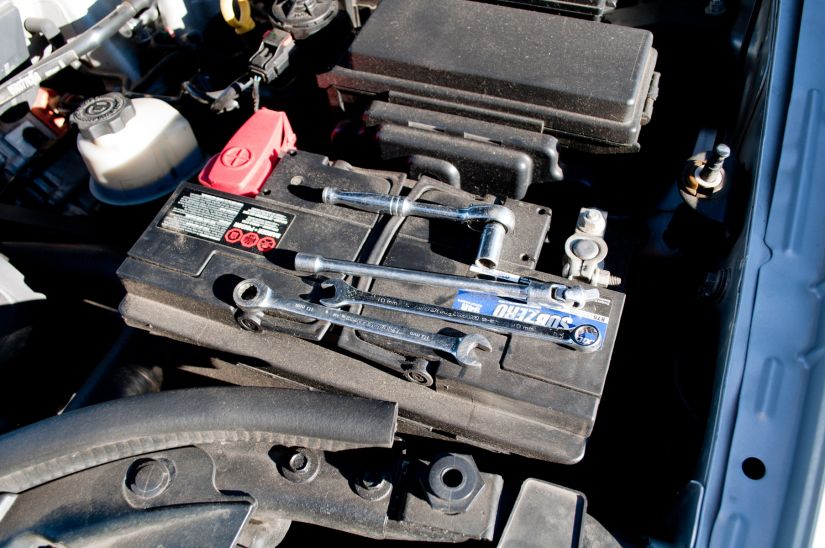 The coil packs are plugged into the engine harness. Unplug the coils and unscrew the bolts holding them down. After they are unbolted just pop them out gently.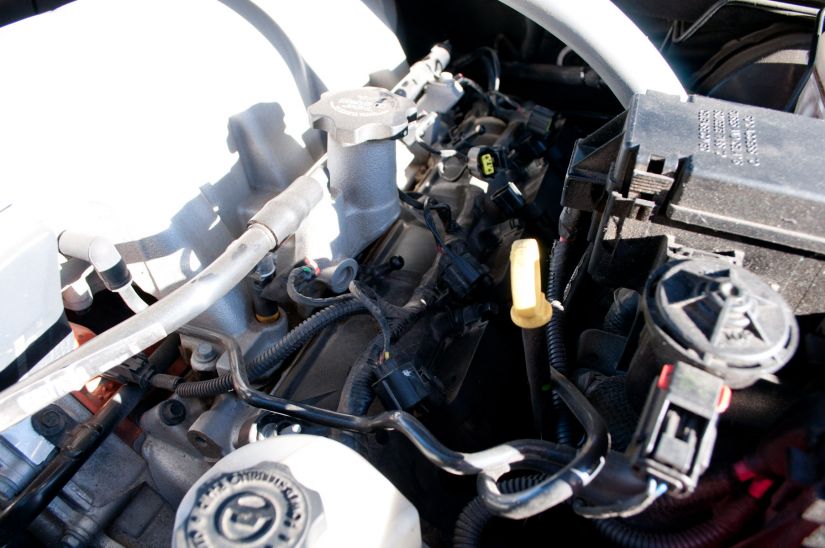 Double packs of NGK LZTR5AGP plugs ready to go into the engine.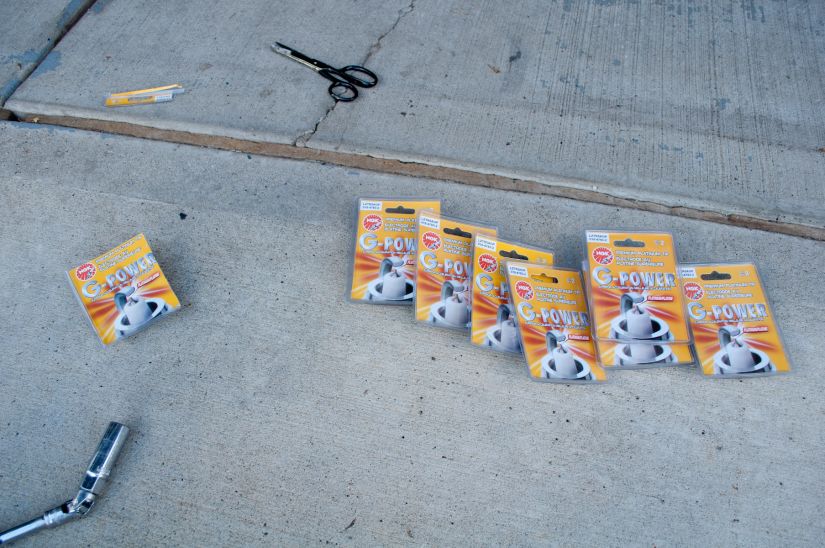 This was the best setup of tools for the job – a swivel head attachment with a standard 14mm spark plug socket. Take your time on this, there are a lot of spark plugs. Also don't over-torque spark plugs, it is fairly simple to damage the threads.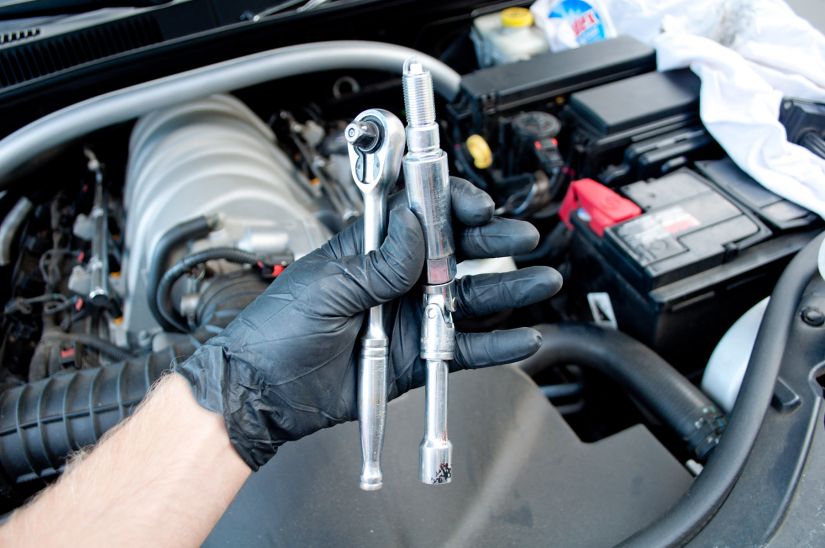 I like to use dielectric grease for where the spark plug meets the coil pack. Re-assemble in reverse and enjoy.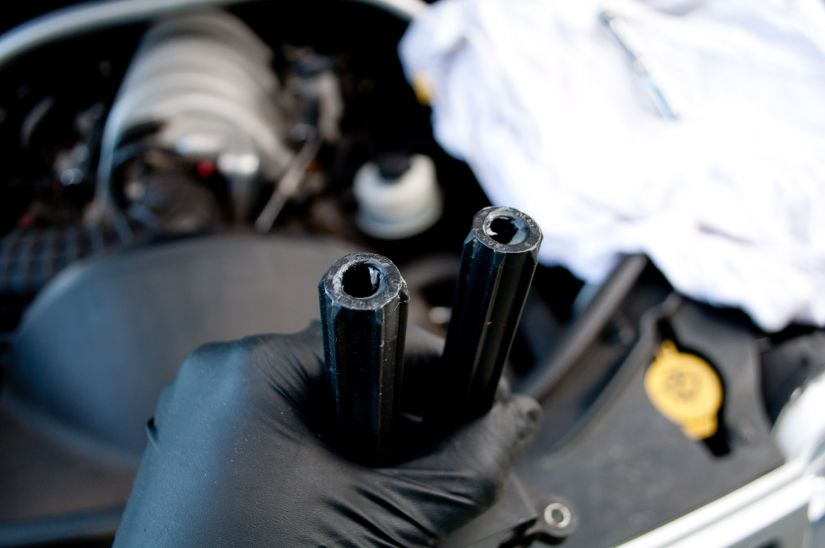 ---
Comments