---
Once we started our trip back home to Edmonton, our first stop was a night in Napa Valley. We visited the Castello di Amorosa Winery with Jenya's brother and family. It was such a cool place to visit, and even though it's not a real historical castle, it was a fun adventure exploring all of the areas of the winery.
Cover shot: Goodman's Department Store on Main Street in St. Helena, Napa Valley.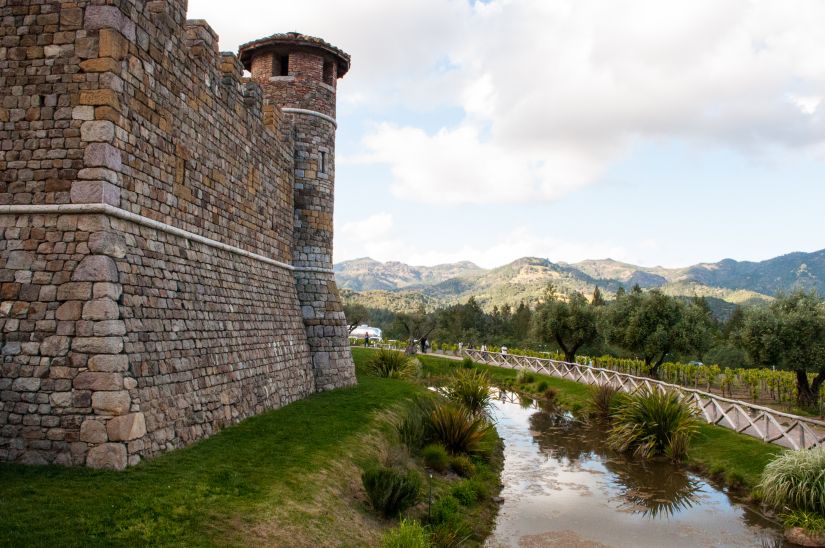 Visiting this winery was like taking a step back in time. The medieval architecture of the castle nestled in the hills of Napa Valley was stunning and definitely a destination to remember.
The Castello di Amarosa castle was a project by Dario Sattui 15 years in the making. Already having owned several castles and properties in Italy, Dario wanted to bring his love for Italian medieval architecture to the rolling hills of Napa Valley, California. This wasn't his first winery either, so his experience with both worlds was a perfect and impressive match in the creation of Castello di Amarosa.
With Fritz Gruber, a talented master builder from Austria, by his side, Dario constructed his castle from nearly one million handmade antique bricks supplied by Fritz from demolished Hapsburg palaces. It's no wonder this castle feels so real!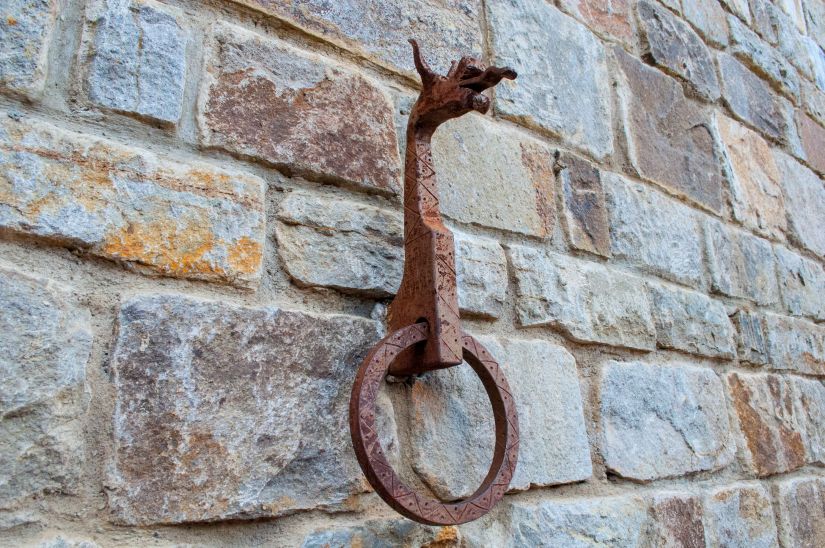 Details like this made it fell like you really were in a real castle.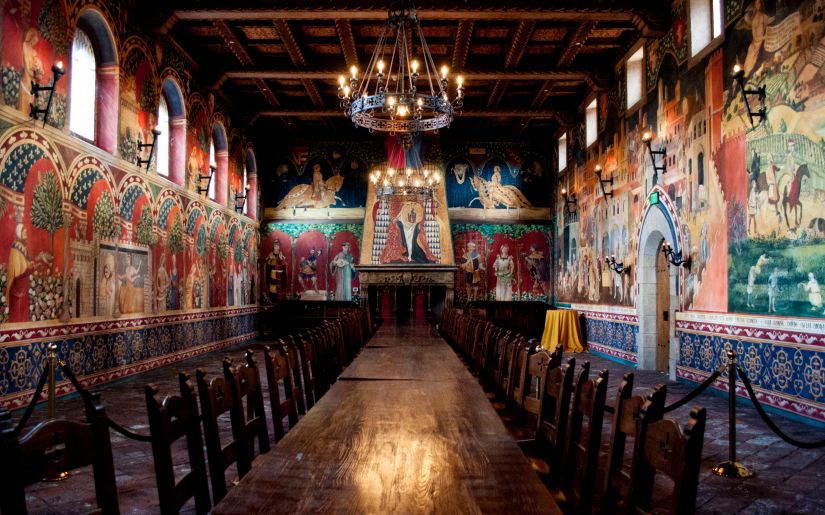 The Great Hall, an impressive room filled with colourfully painted walls, a massive dining table, and a central chandelier. This room can be booked for a party of up to 140 people.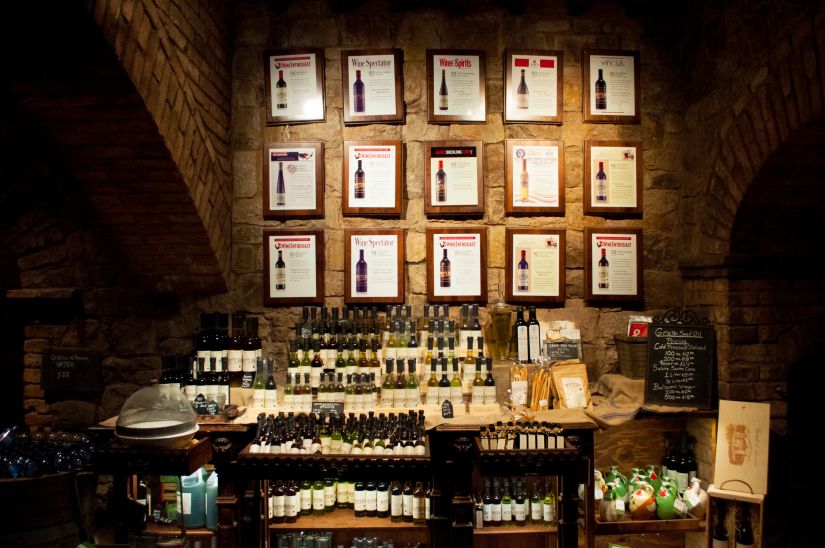 The gift shop was filled with interesting items for purchase, and many interesting items that were there only for decoration, such as suits of armor, as seen below.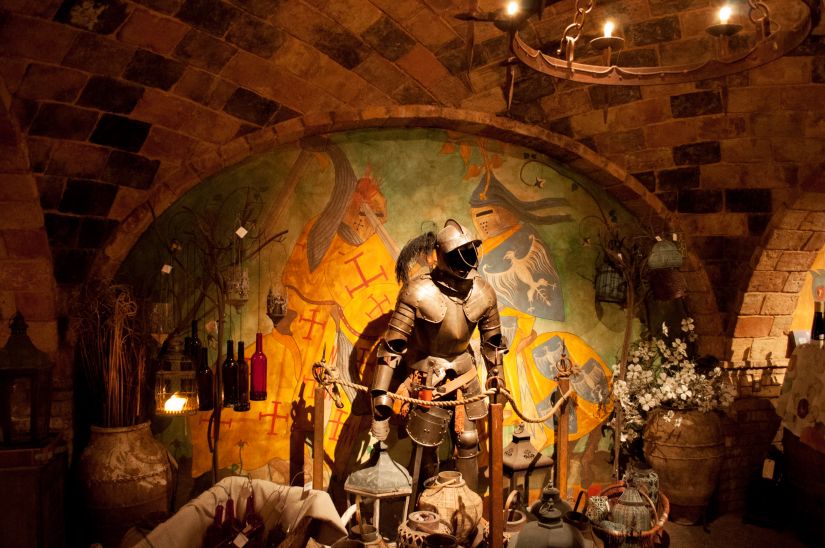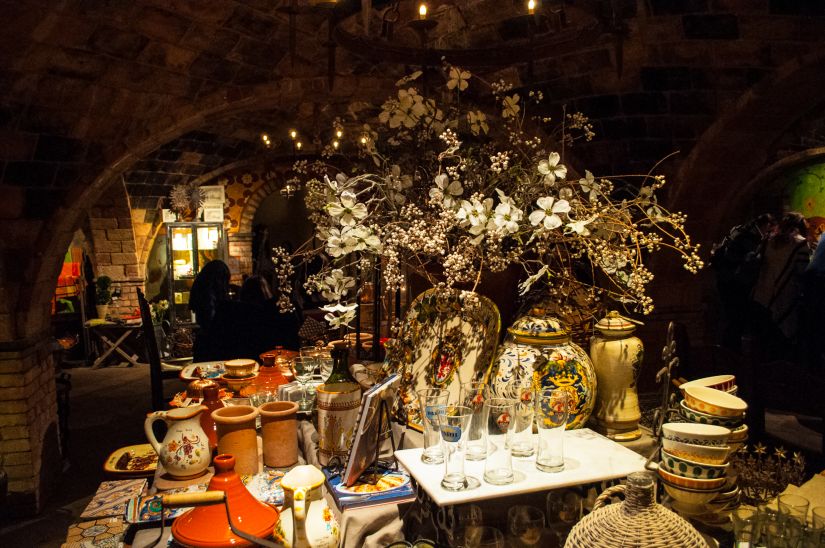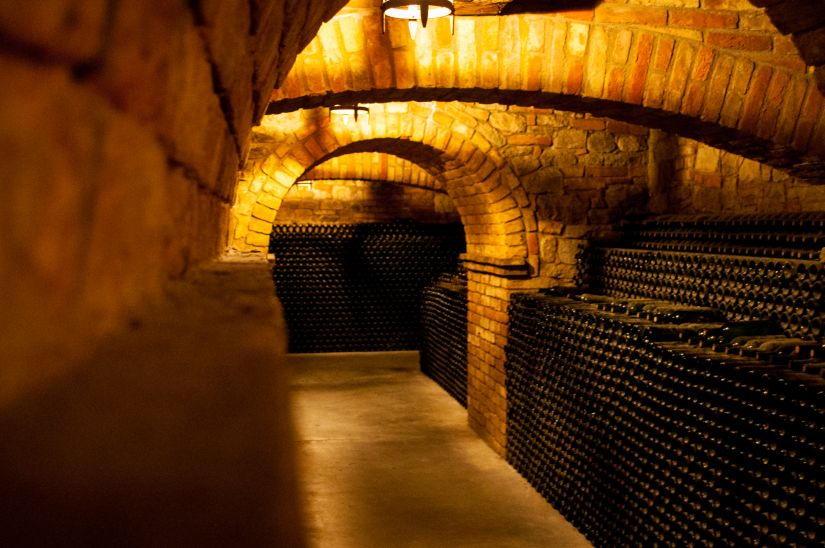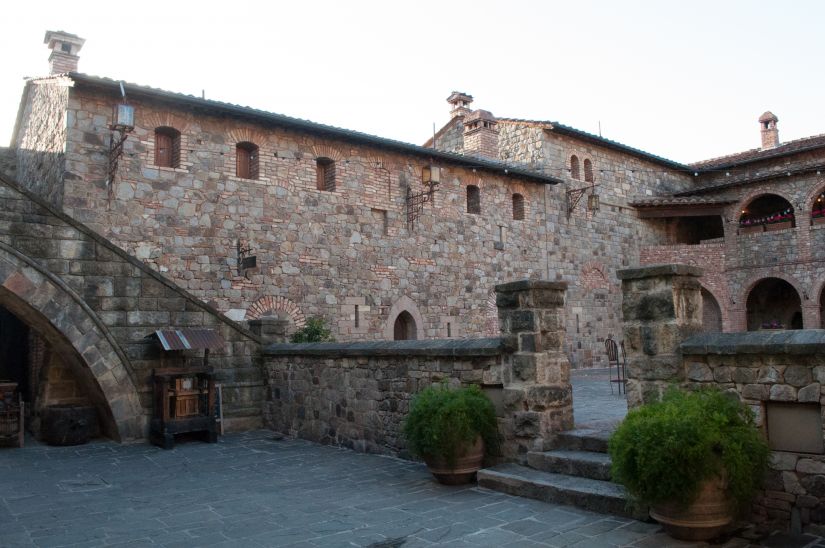 The large courtyard was filled with vines, hanging plants, flowers, and trees. We visited on a very sunny, warm day, which made the courtyard a wonderful place to visit after being in the basement at the gift shop and wine tasting.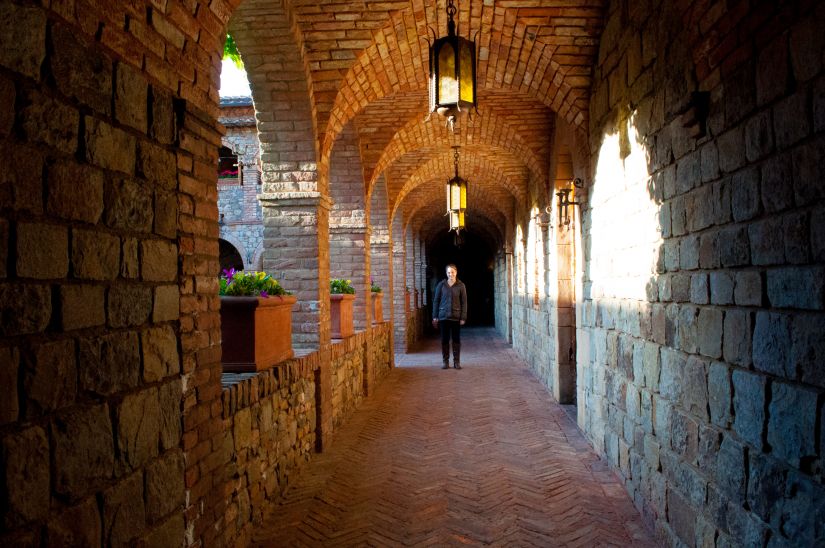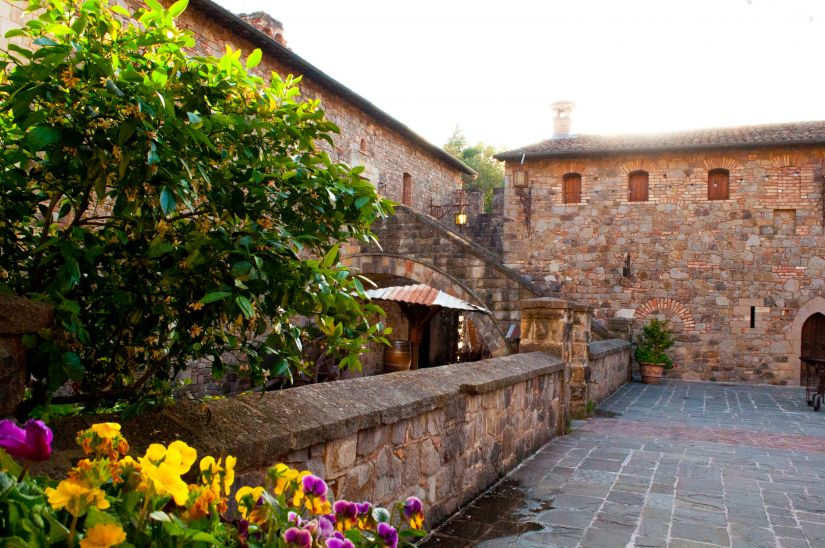 The Barrel Room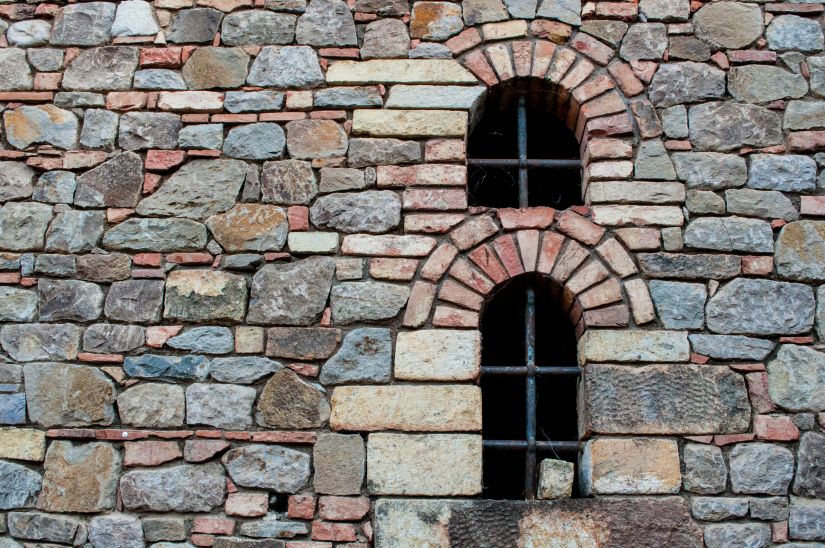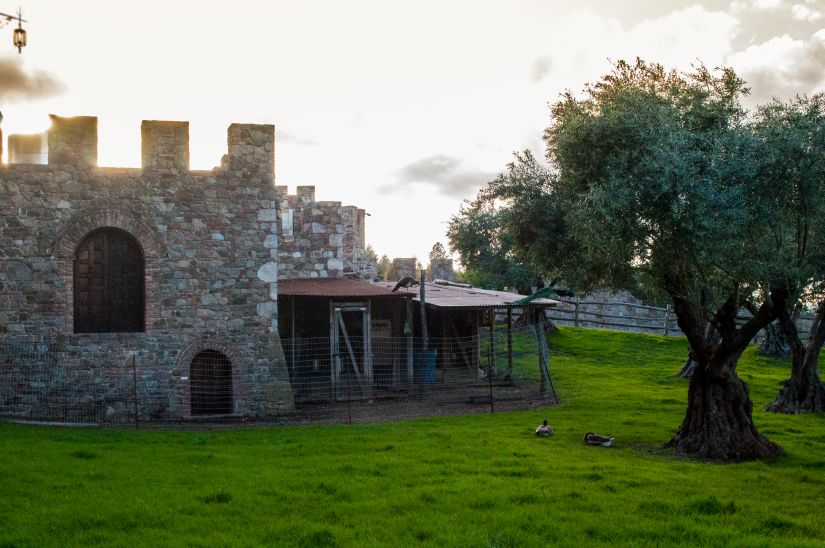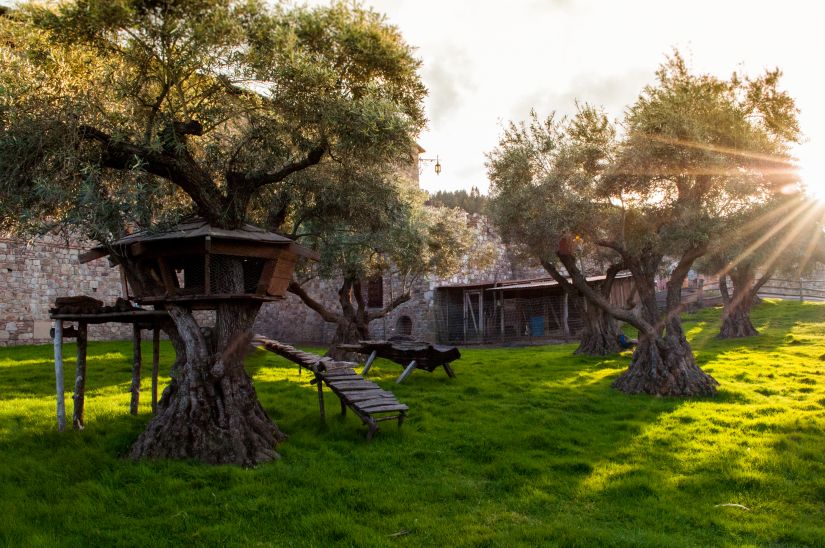 It almost feels like you're in Italy, doesn't it?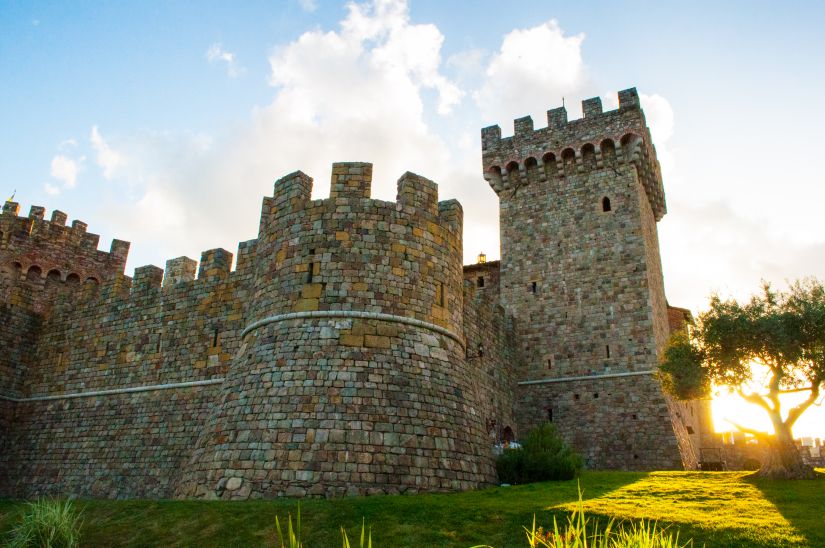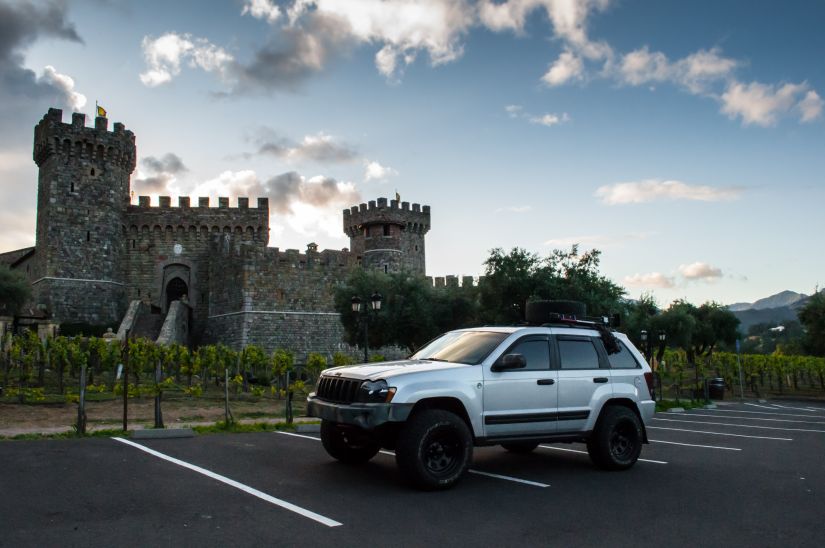 Once the winery closed for the day, we waited around for the parking lot to clear so we could take a photo of the Jeep in front of the castle... It's kind of our thing if you haven't noticed yet.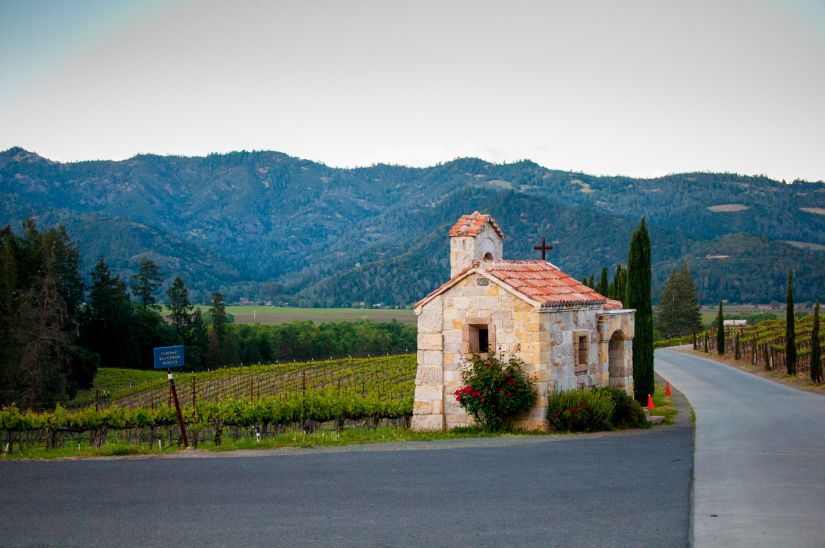 Explore Castello di Amarosa for Yourself!
---
Comments