---
The beginning of our epic journey across Western North America! We started from our home in Edmonton, Alberta and traveled across the pacific coast all the way to sunny (windy) San Francisco, California. Enjoy the journey.
Cover photo: Completely still Mara Lake in the Okanagan, British Columbia, Canada.
Alberta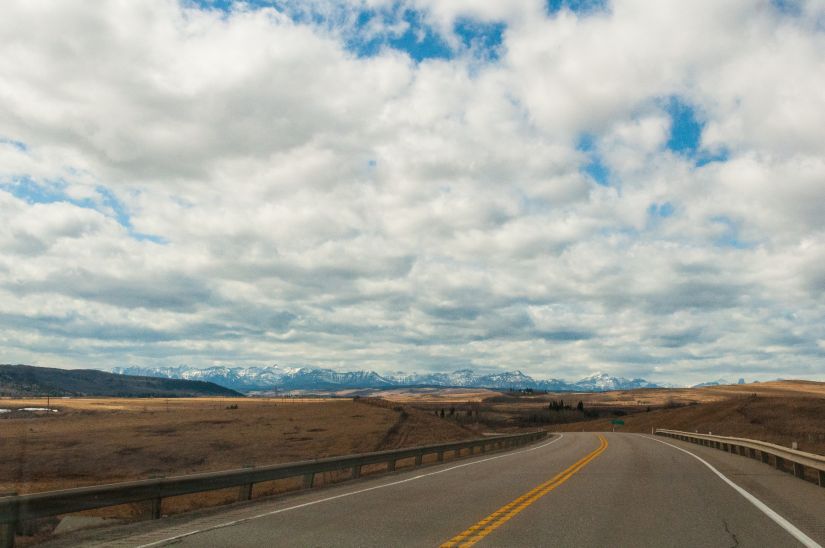 It was still pretty chilly in Alberta the day we left, despite the clear blue skies! This looks like a scene out of the popular Canadian show "Heartland".
British Columbia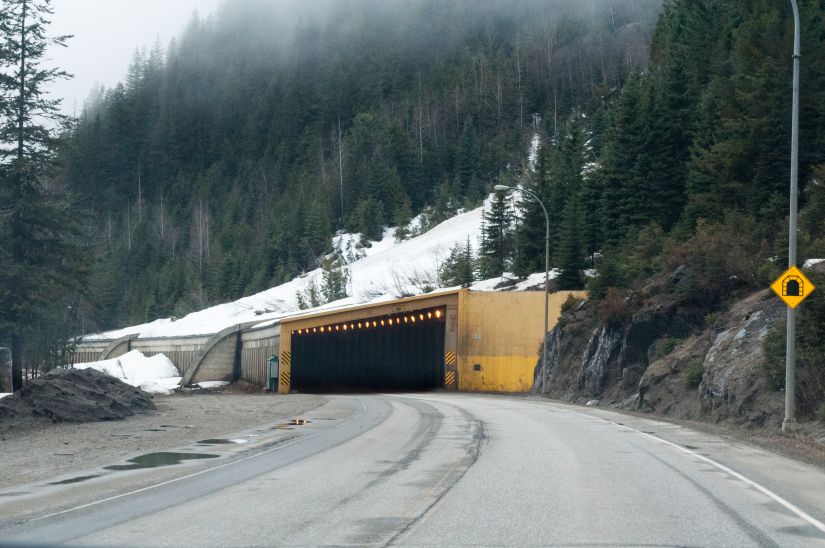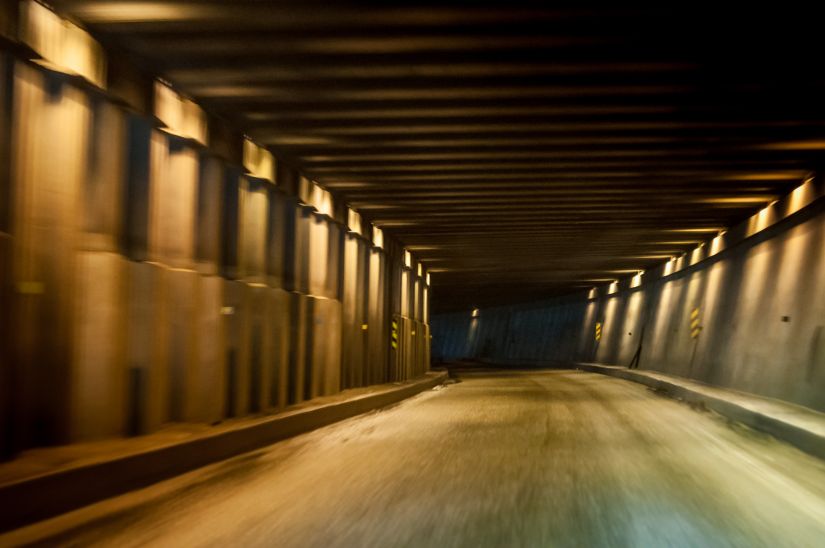 These tunnels reminded us a lot of the James Bond movie "Quantum of Solace" where he is ripping in his DBS V12 in the opening scene chase.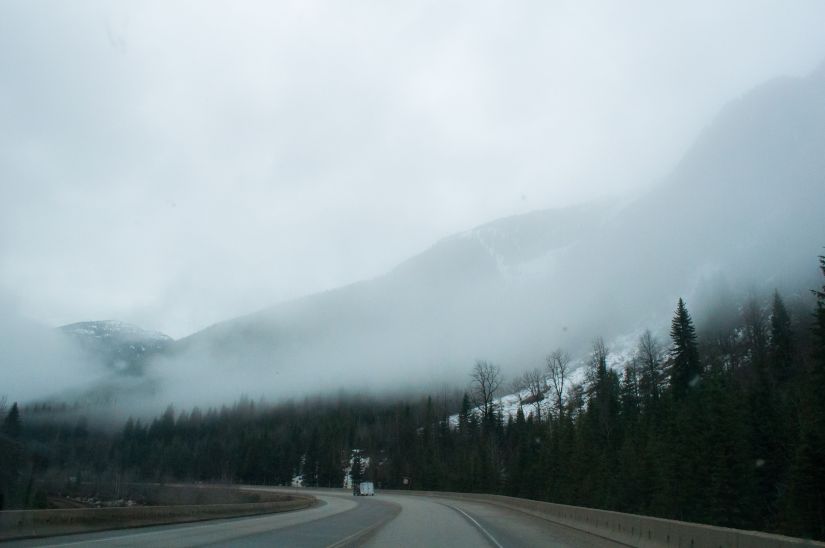 With the continuous climb into the B.C. mountains, we encountered some snow and rain. Mixed with this fog it was sure nice to have lifted Jeep Grand Cherokee with four HID's up front to keep us on track.
In the peak of the mountain, we were driving in the blizzard for about 30 minutes before the weather eased up. The weather changed so fast and drastically... it was something we have never experienced before.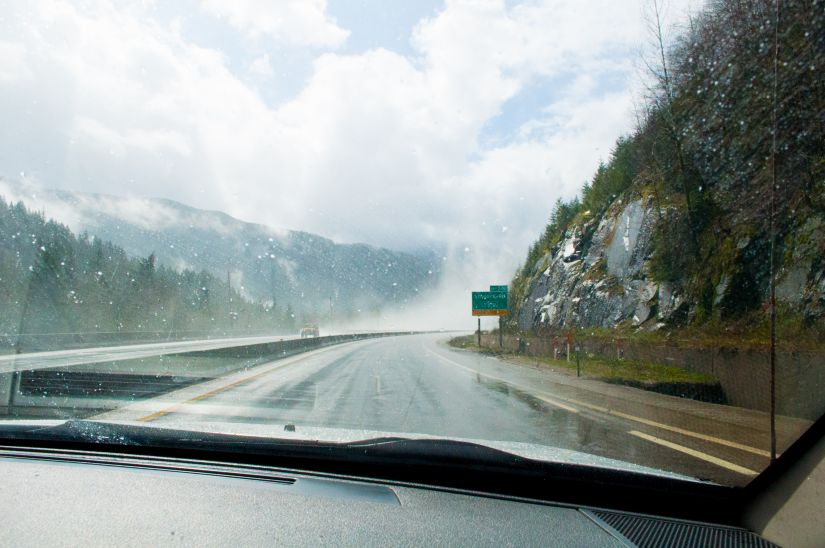 The vibrance of plants and the colour of the rock that appeared before us when we made it through the mountain pass and into the sunlight was just stunning.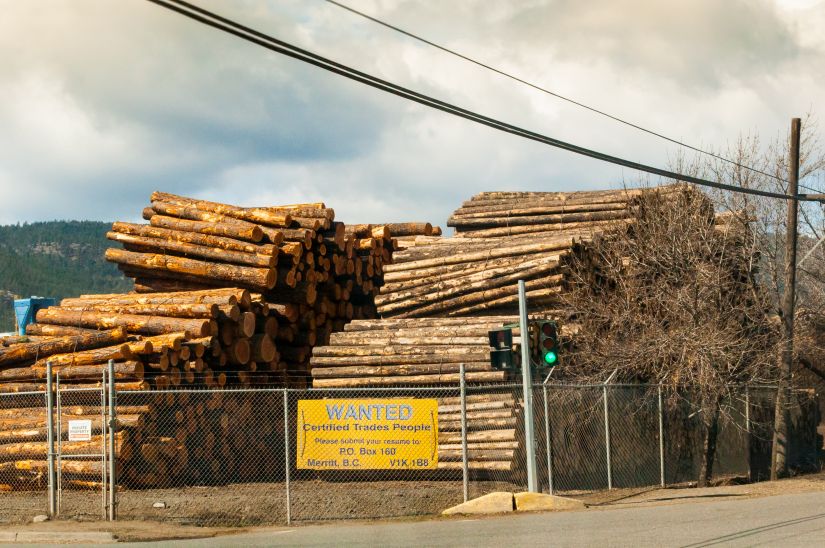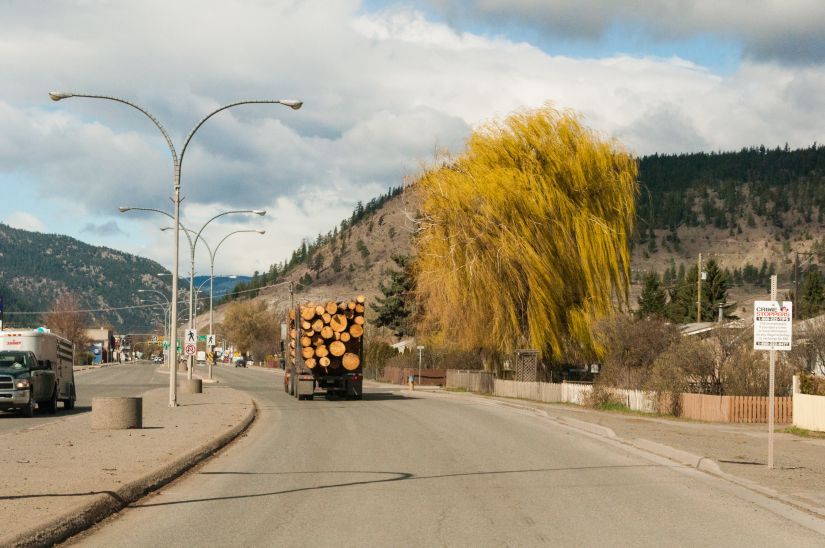 Most of the Okanagan area of British Columbia is filled with old weeping trees like this one. Check out the scale in comparison to the wood hauling truck.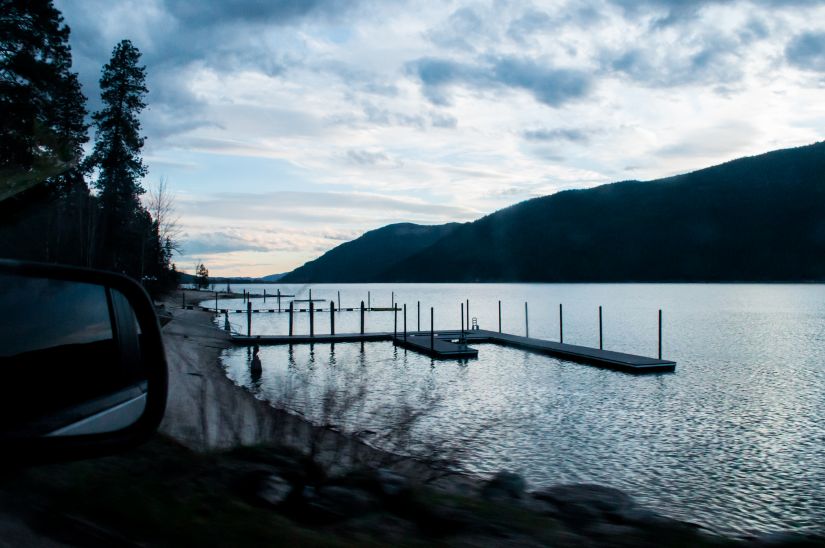 Lakes, wineries and rolling hills - it's what Kelowna is all about.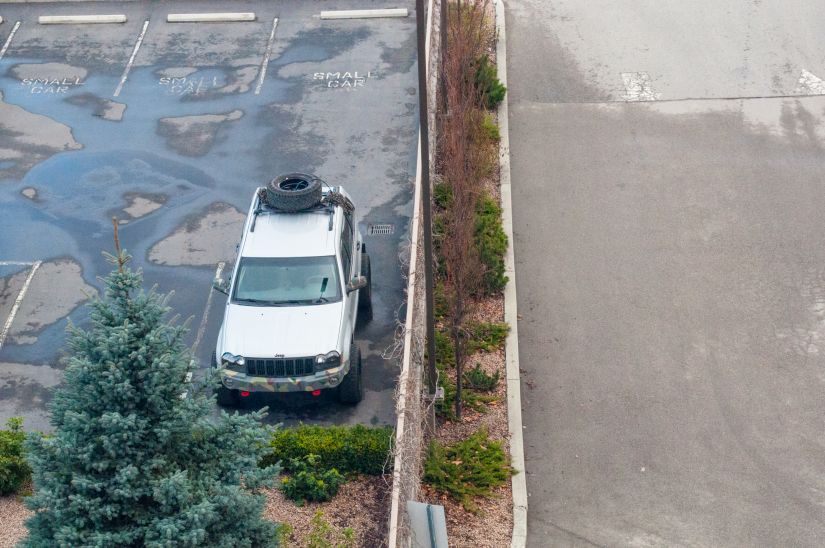 Final destination for the Jeep (both ways) in Canada was Kelowna, British Columbia. This is where we found out 9 hours into our road trip that we forgot to load up one of our bags... of course the one bag that had 90% of our clothes in it. Whoops. I guess we were too excited! So we planned to stop at Target somewhere in the US (since they pulled out of Canada...) to buy a few things to last us the trip. Lesson learned...
Throughout our trip we stayed only at Holiday Inn Express locations. They provide a nice hot breakfast with the price of your stay; it's great to just wake up, eat, and head back onto the road towards the next destination!
Another great perk of staying with Holiday Inn is that you can collect IHG Rewards Points towards free stays. Our entire trip's hotel stays were free-of-charge.
---
Comments