---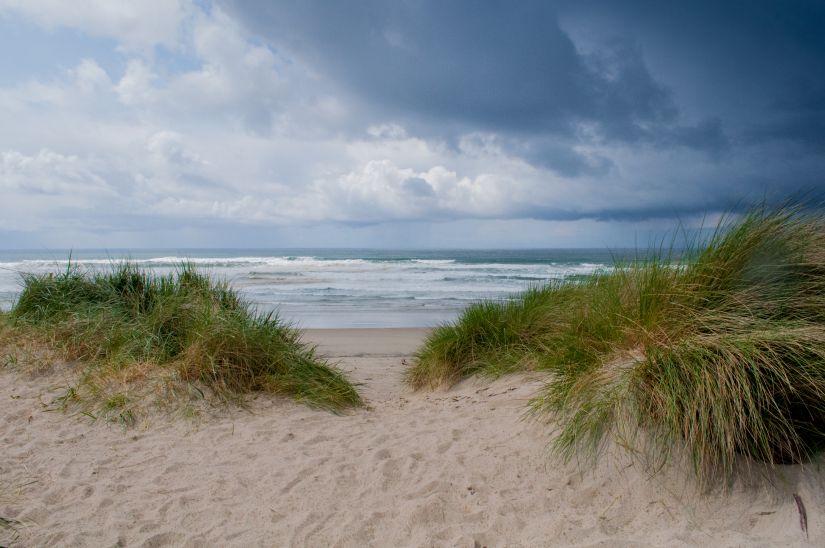 The second portion of our trip took us from Kamloops, BC (Canada) down the coast to Eugene, Oregon (USA). Everything got very green - very fast!
Cover photo: Our first glimpse of the ocean on the Oregon coast, near Florence, Oregon.
Washington
We drove right through Washington, only making a couple mandatory stops. We decided to veer off the main freeway for a bit to check out a random side road. Turns out Washington is more beautiful than we had thought.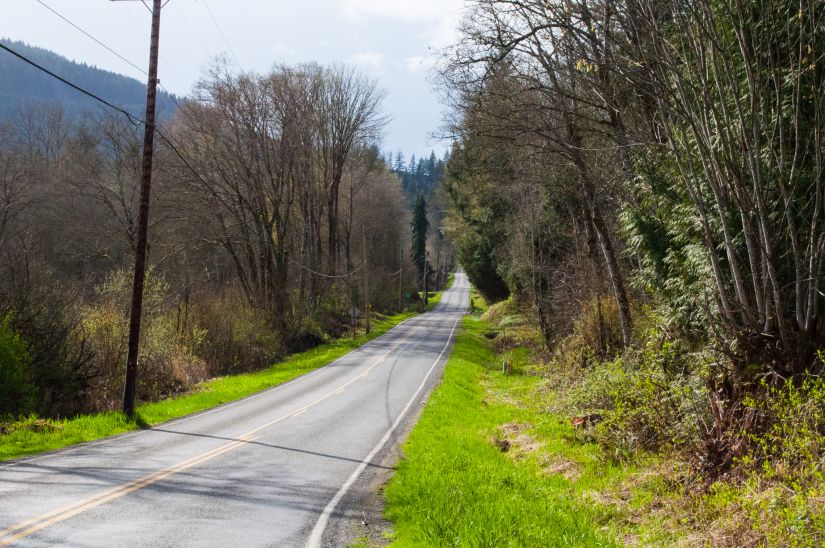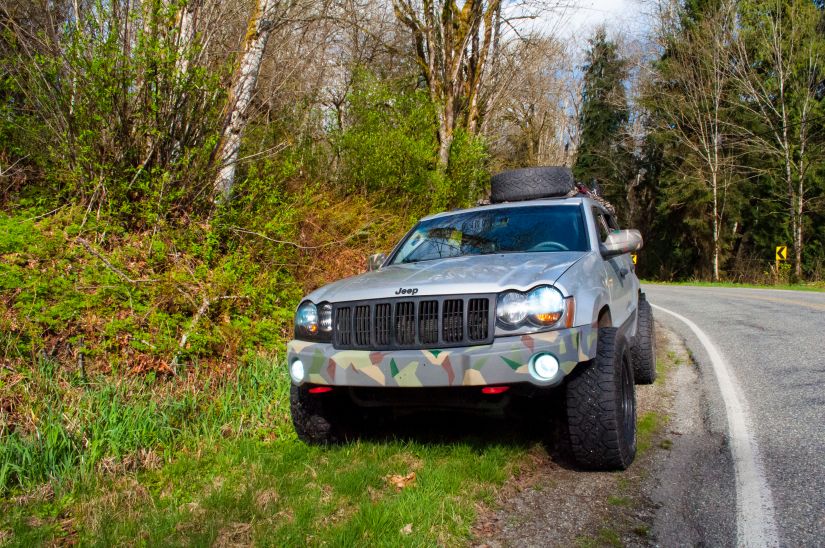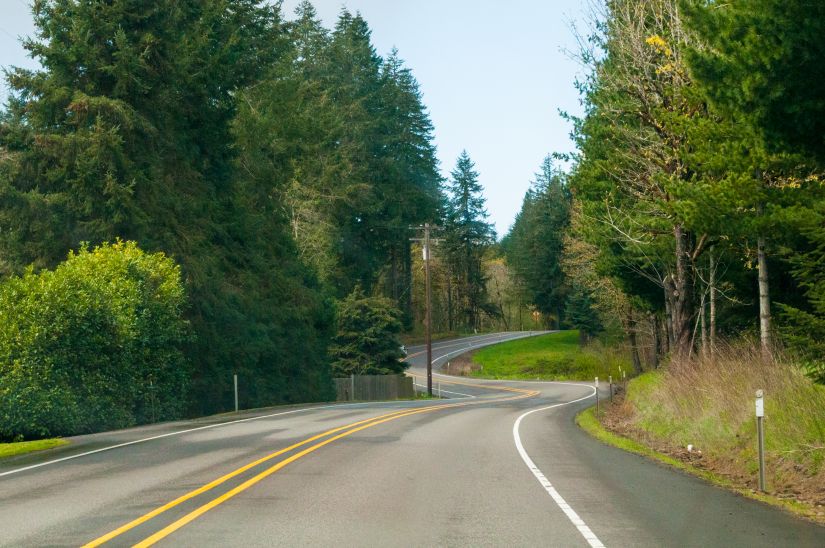 This winding road was not only fun to drive on, but also beautiful to look at!
Oregon
Definitely our favorite state, Oregon was a delight to drive through. The entire state was so green and full of plant life (our preferred type of place, obviously). We were in awe the entire way through this beautiful state.
We took I-5 South to our stop in Eugene, Oregon, where we spent the night at the Holiday Inn Express right by the University of Oregon. Luckily the hotel is right on the main road through town and was easy to find since we forgot to plan the route while at our last wi-fi stop... whoops!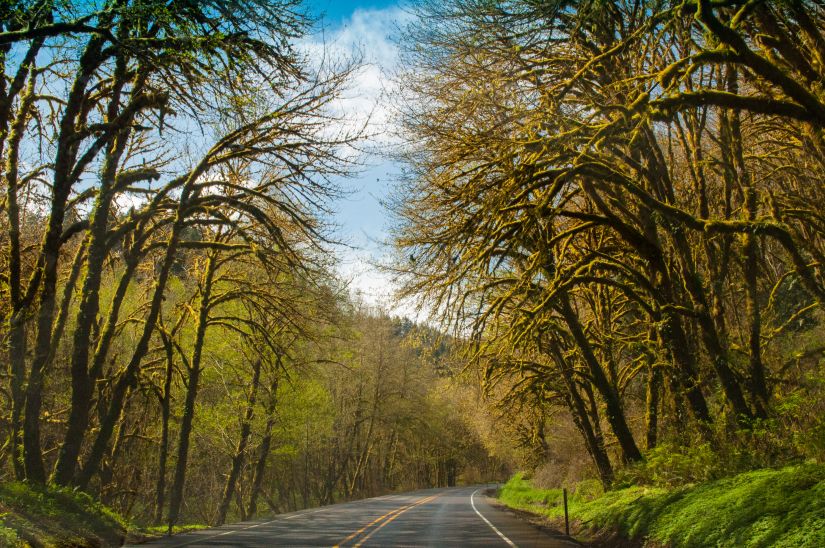 We couldn't get over all of the moss, trees, and plants surrounding us wherever we looked.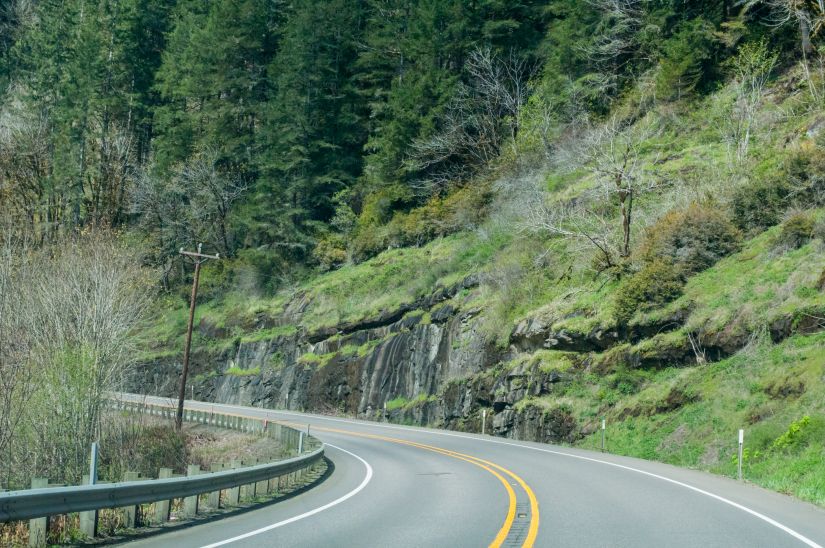 We made our way to the coast via Highway 126 West. So many beautiful sights!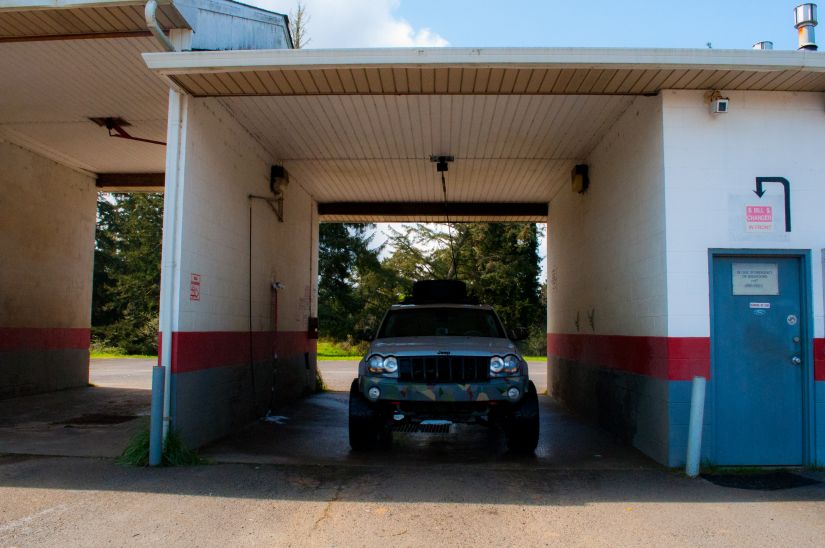 After exploring the interior of Oregon, we stopped at a car wash right off the highway in Florence. Clearly we could not be caught driving around in a dirty Jeep. This was our last stop before we would see the ocean for the first time on the trip. The anticipation was almost too much!
Oregon Coast
The anticipation of seeing the ocean during the beginning of our honeymoon roadtrip was almost too much to bear. This was our first glimpse of the ocean — in the Oregon Dunes area. We parked the Jeep and we could hear the waves as soon as we got out of the vehicle. We ran up a sandy hill as fast as we could, laughing as we slipped in the sand. It started raining on us when we got to the top, but it was well worth a little water on our clothes and some sand in our shoes. The view was expansive and breathtaking. We just love Oregon.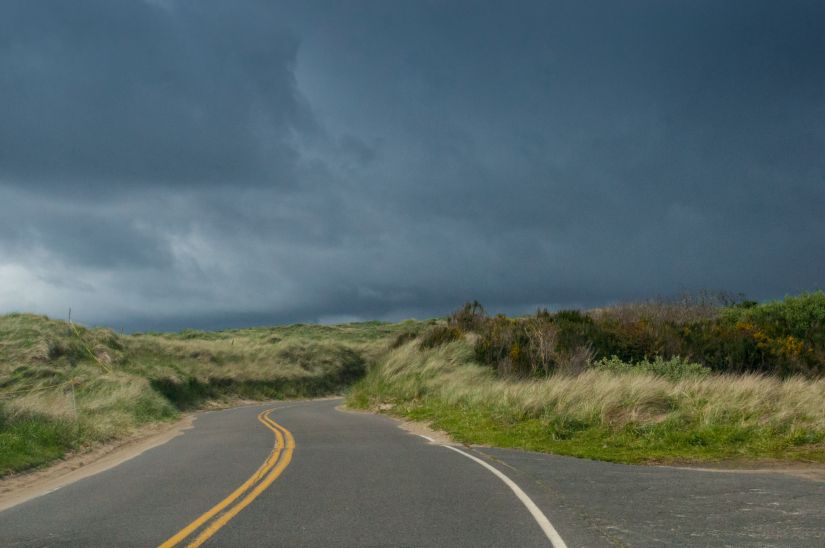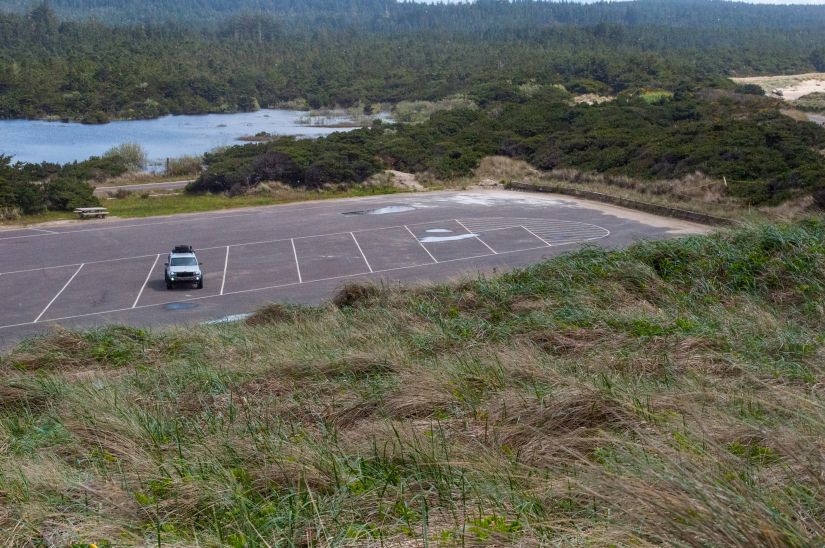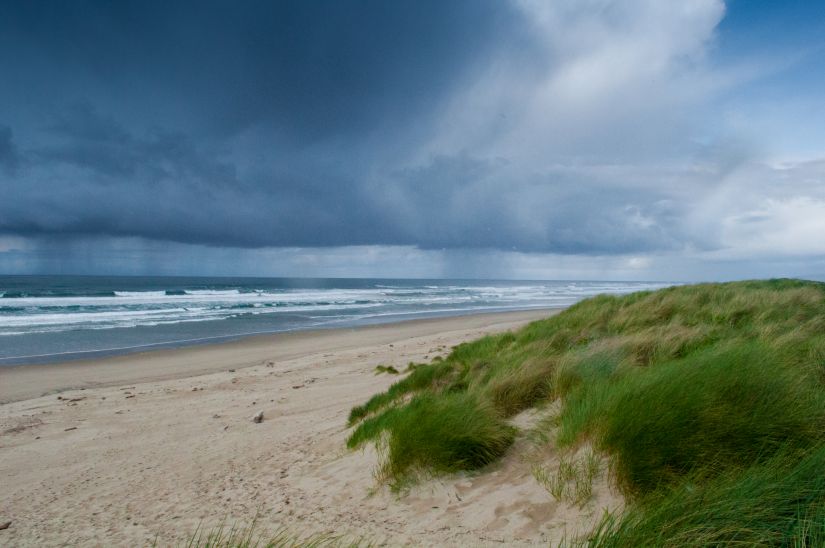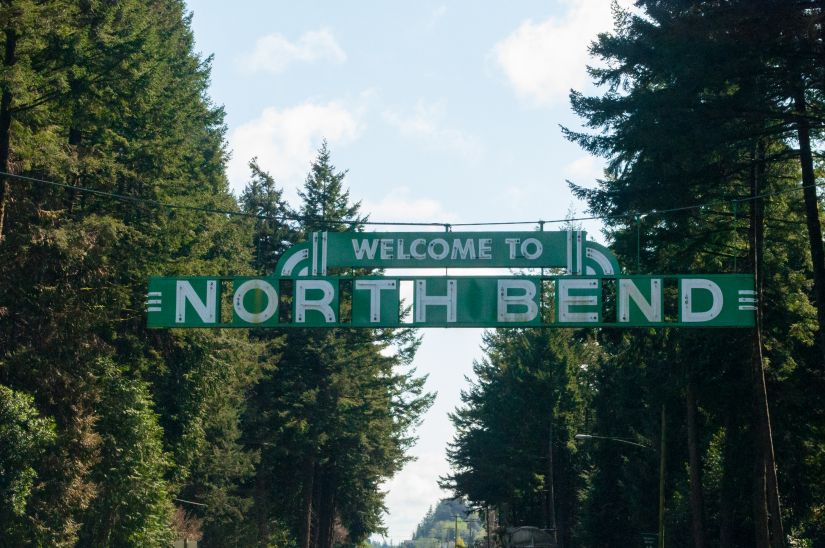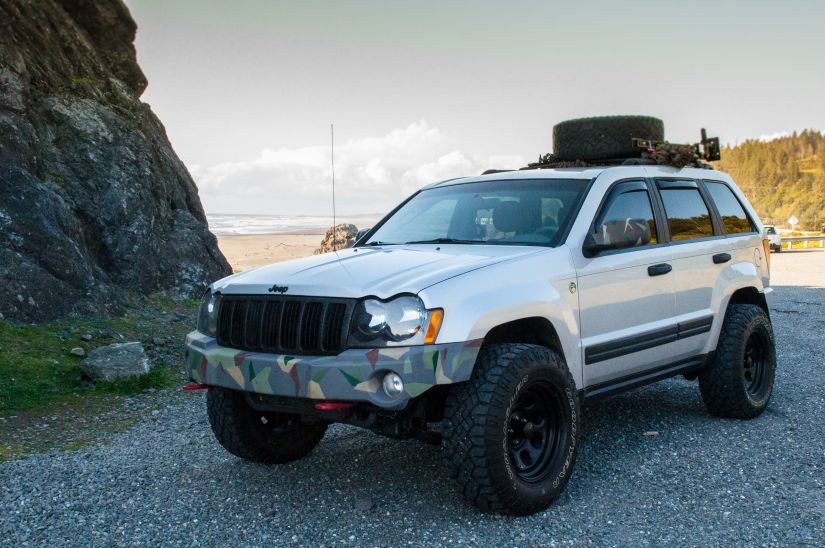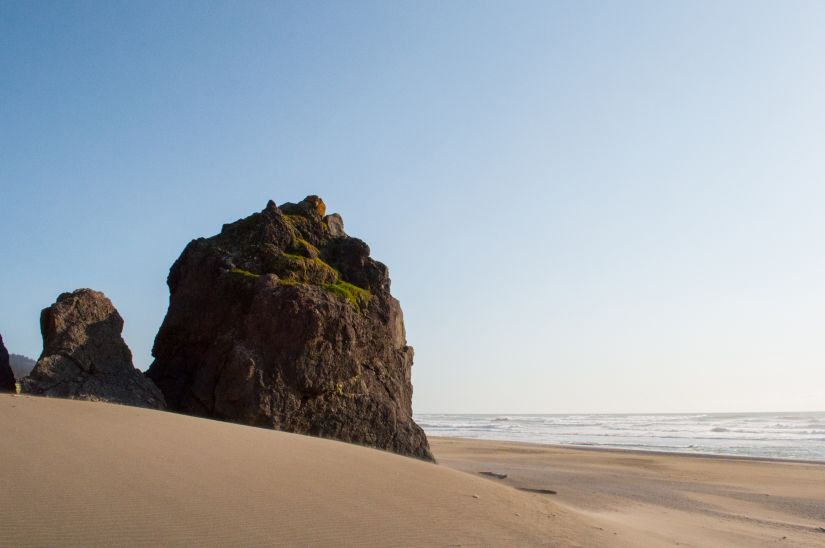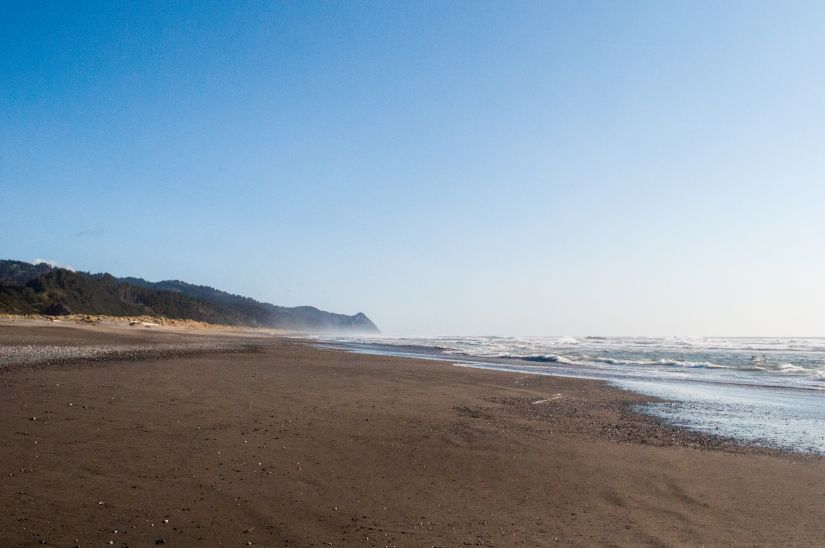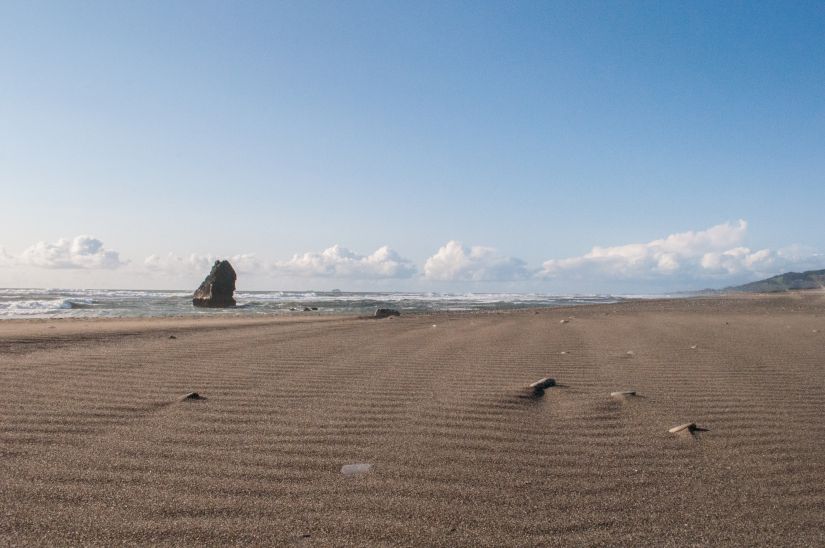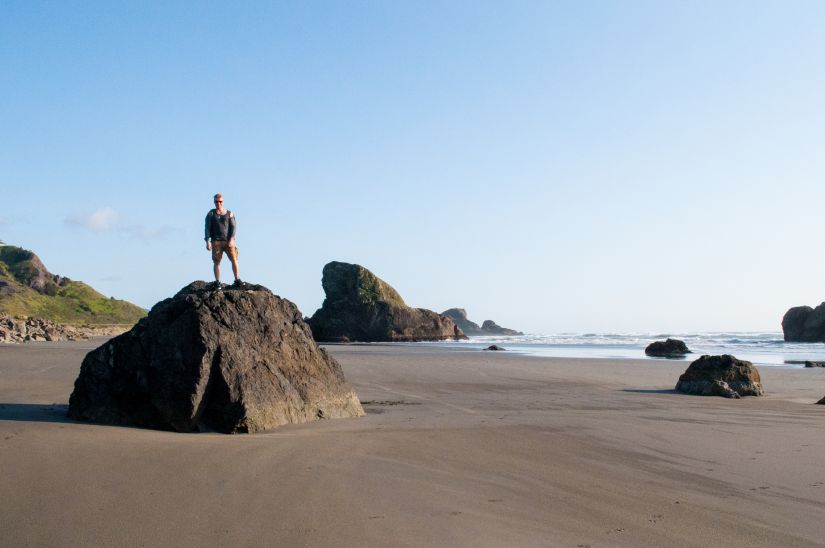 Jenya on a big boulder on the Oregon coast.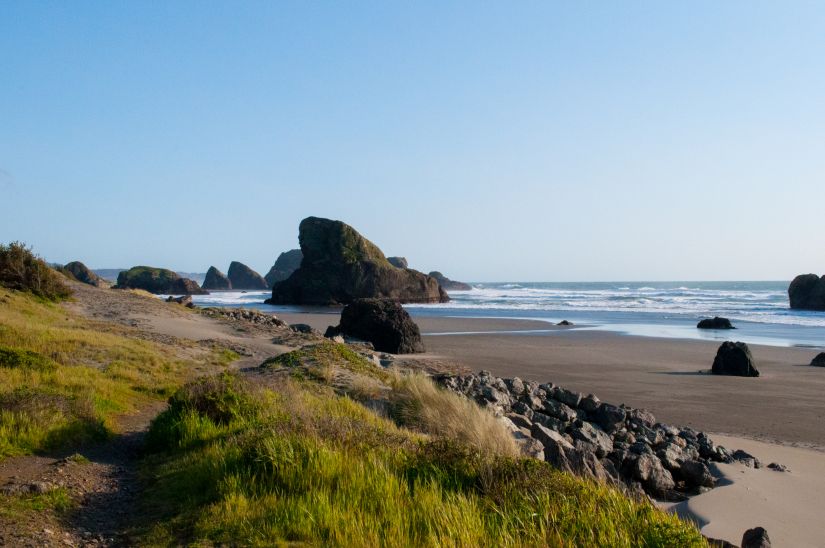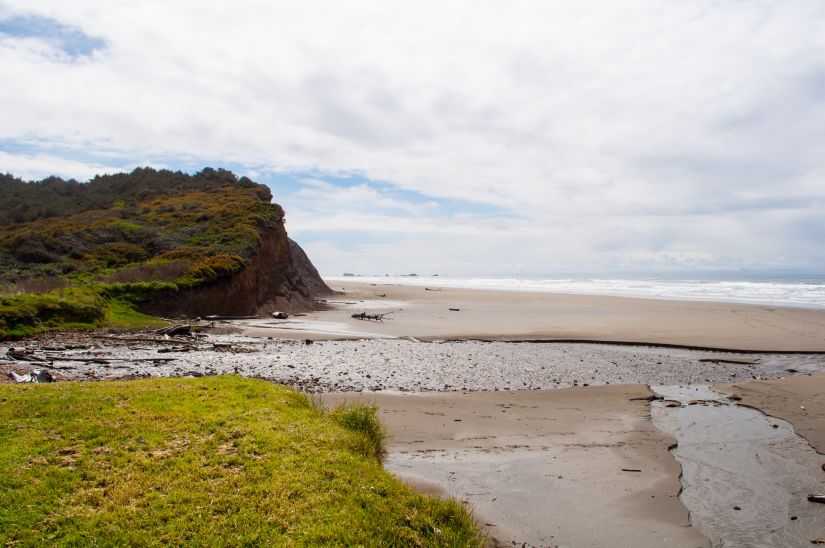 Seven Devils Recreation Site in Oregon
---
Comments