---
Trinidad is a really neat cove that we enjoyed along our travel through California. It used to be a small fishing town back in the day but now it's mostly a tourist attraction consisting of parks, beaches, vacation homes, and quaint gift shops and cafes.
Cover photo: Our Jeep at one of Trinidad's many beaches. There was a boat launch and restaurant next to the beach as well.
Trinidad is one of California's smallest cities with a population of only 367 people. It's a tiny city just off Highway 101, and if you've never heard of it or been there before, you would never expect to find such a quaint little coastal city right off the highway. While driving along Highway 101 you're mostly surrounded by trees so the coast seems further away than it really is. Trinidad is definitely a great stop if you want to see some stunning ocean views and stroll some sandy beaches surrounded by rocky cliffs.
If you're visiting Trinidad during the time we were there (late March) you might get a chance to see sea lions sunning on the beach and bobbing around in the bay. We saw at least 7 or 8 in the water and 2 on the beach! Just remember to keep your distance.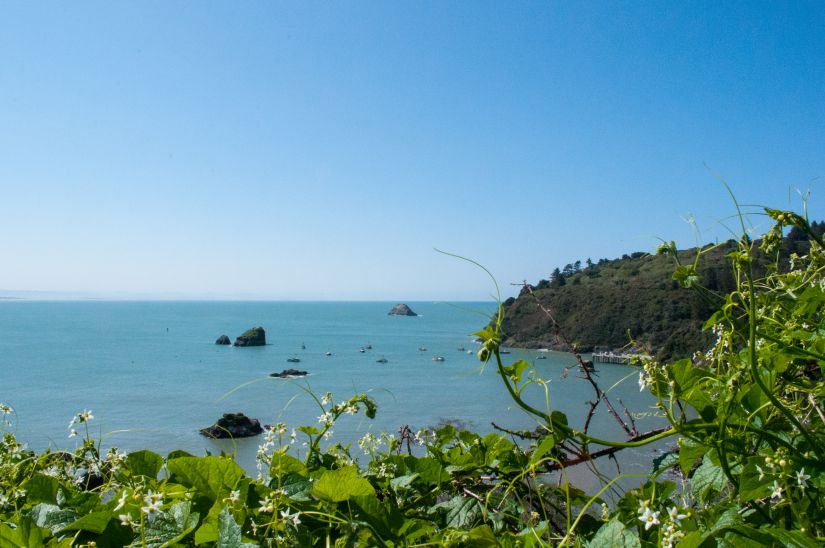 The view from the top of the cove is stunning. You have a 180° view of the cove and the peninsula.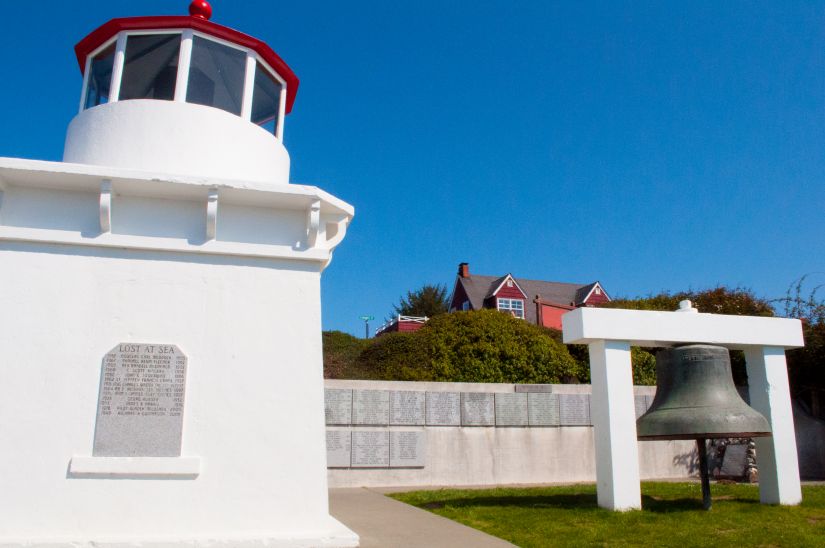 The historic lighthouse has the names of those lost at sea on plaques dating all the way back to 1900's.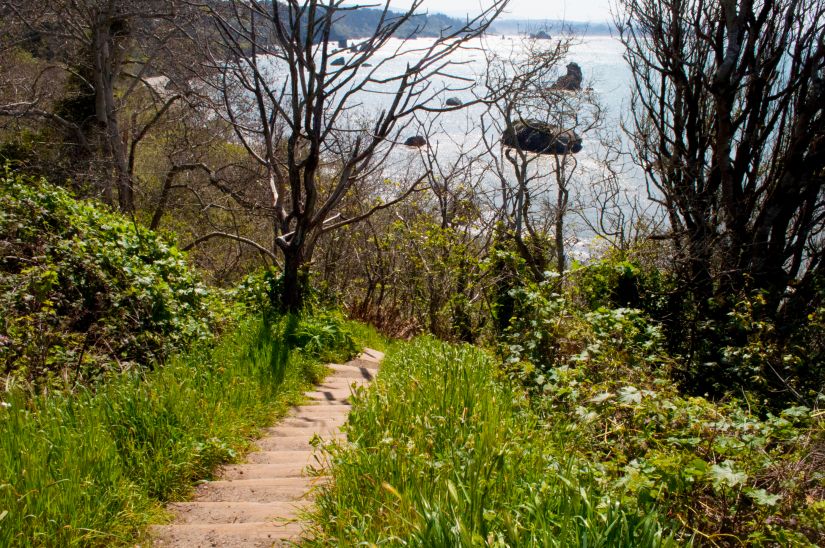 The stairs leading to the beach were absolutely overgrown with plants. In some spots they also descended rather steep. The trek down was well worth what we saw on the beach.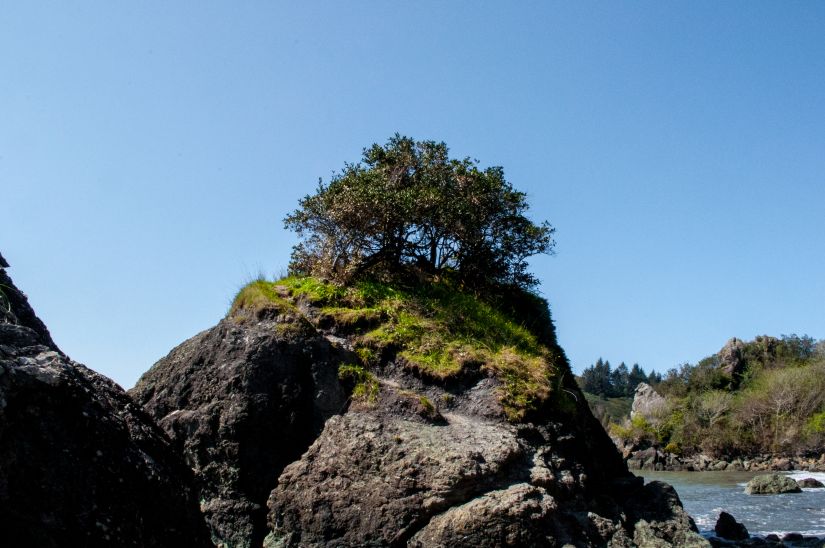 There were several large boulders with vegetation right on top. The boulders were easily the size of a house!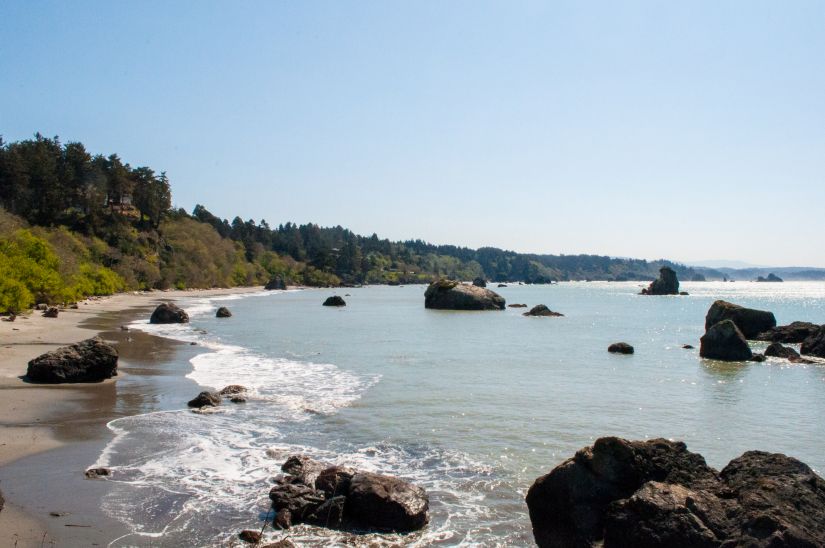 The cove all around is surrounded by rocks and has a history of pirates wrecking ships here. Some of the souvenir shops in town promote the history of the town with pirates as well. Cool.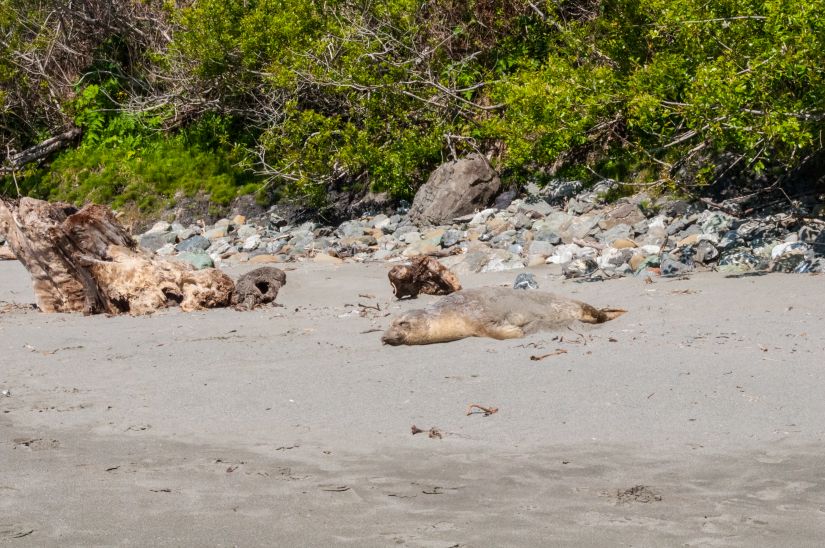 Natural camouflage.. can you spot the animal in this photo? There is a sea lion in this photo - we almost walked right into it (well, not really) because we didn't see it until we were fairly close to it.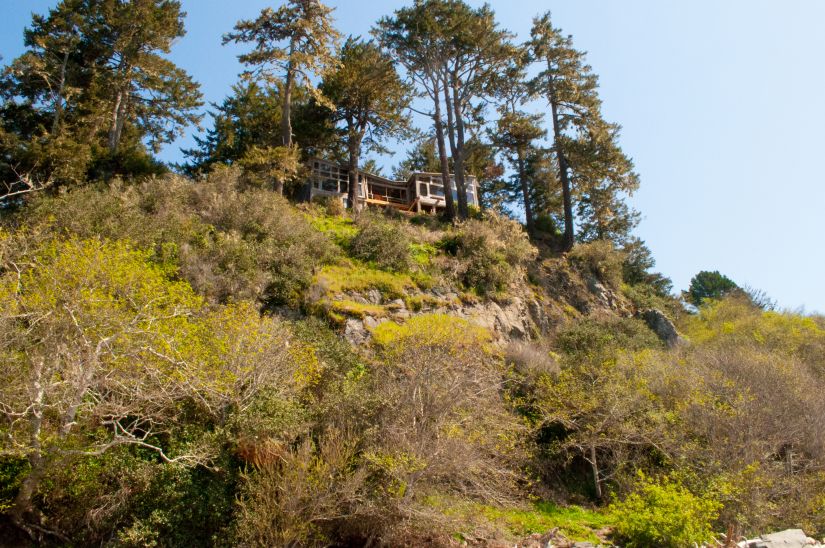 All along the beach atop the cliff-side there were large houses with full size windows overlooking the ocean.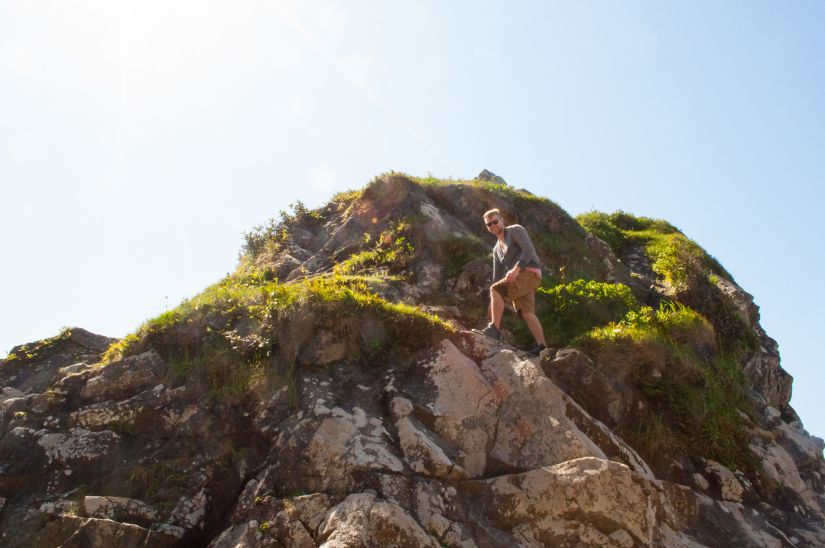 We found a huge boulder in the cove that Jenya decided to free-climb. It was easily the height of a five storey building.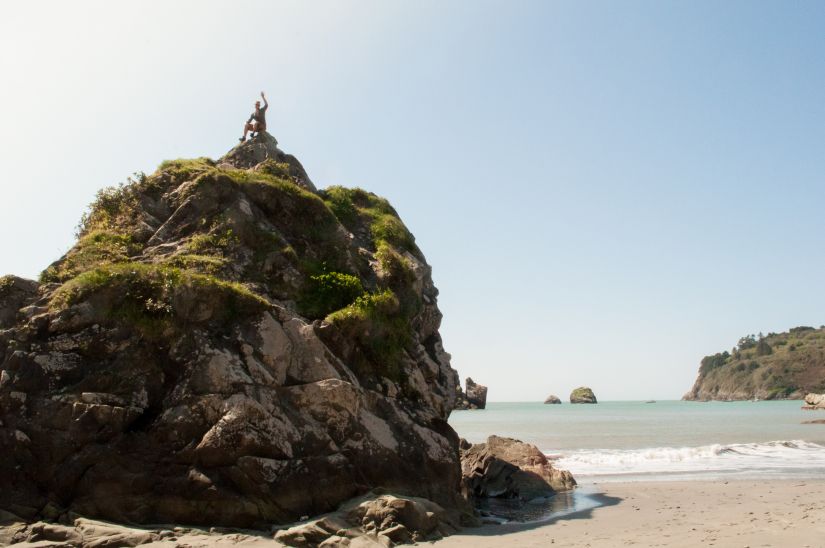 Too bad Jenya didn't have a Canadian or Ukrainian flag!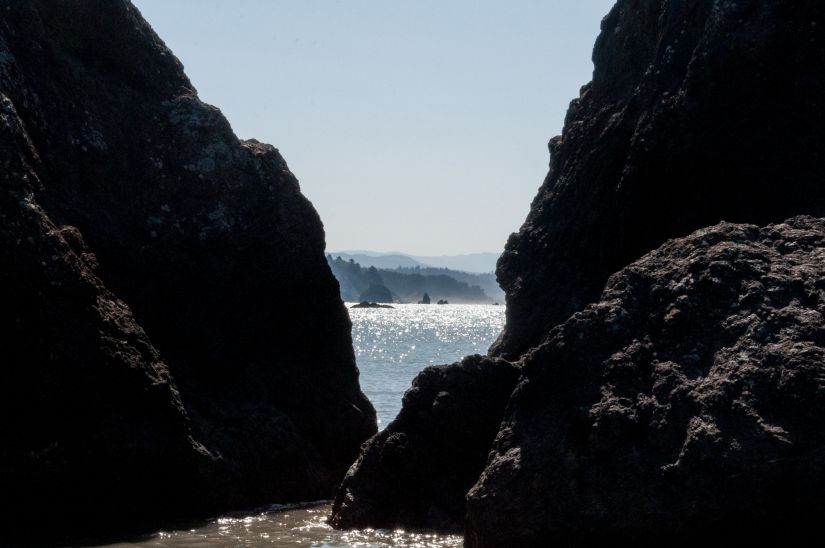 A distant view to a hazy beach of North California.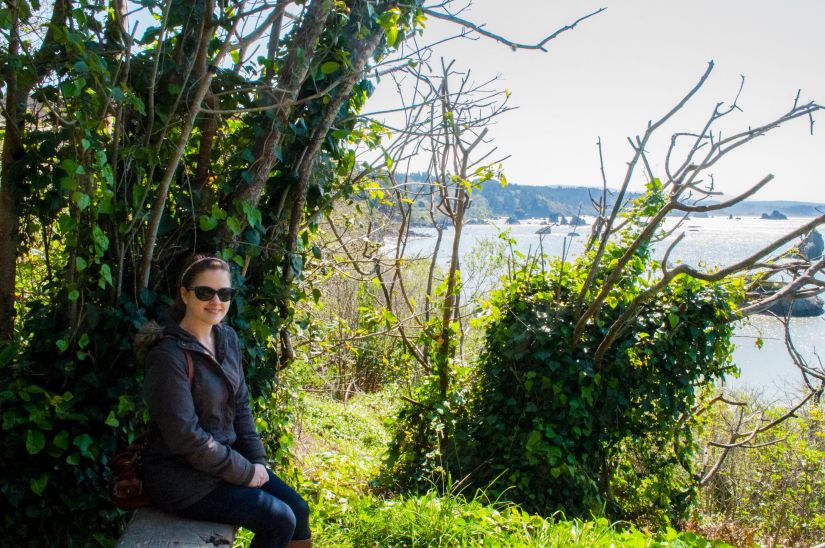 We decided to take a break half way up the hill at this awesome secluded bench. As usual everything was overgrown with English ivys and wild grape plants.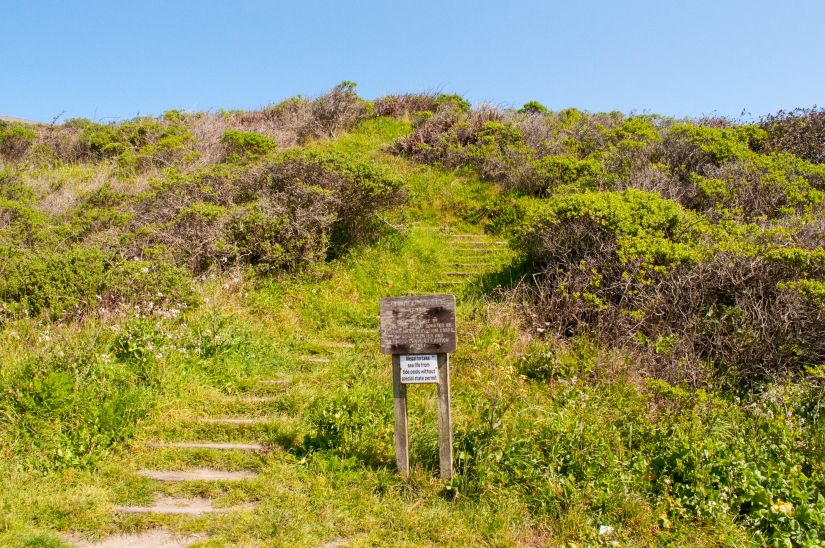 A cool looking stretch of stairs leading up from the beach.
Discover Trinidad, California for Yourself!
---
Comments